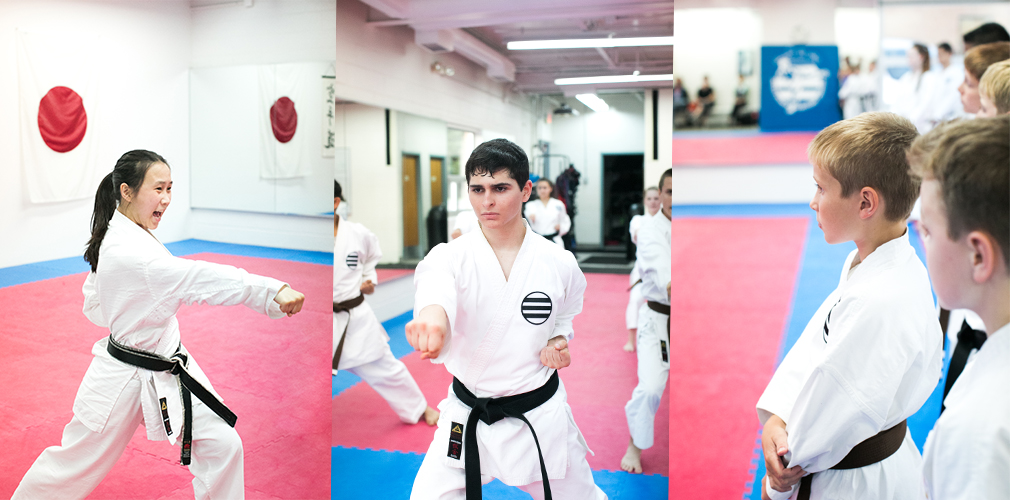 All classes are taught by instructors of the Illinois Shotokan Karate Club under the direction of John Di Pasquale, four-time National Champion, United States Karate National Team Coach, and national Faculty Member of ACEP (American Coaching Effectiveness Program).
Youth-Karate/Safety (8-14 years)
Karate can release tensions brought on by school and peers. The confidence gained through karate helps foster a strong positive self-image. The mental aspect of this program is both enjoyable and beneficial. Karate can improve your child's sports, school and social activities.
PARENT/CHILD-KARATE/SAFETY (CHILDREN 7 YEARS AND UP)
This program provides an excellent opportunity to share quality time with your child while developing muscle tone, coordination, cardiovascular fitness and karate skills. Regardless of age, weight or current physical condition, karate can put your family on the right track to physical well-being. This class is open to parents and their children.
ADULT-KARATE/SAFETY (15 YEARS & OLDER)
his program offers a variety of benefits for the student. For the teenage student, karate is great for improving physical fitness, meeting new people and building self-confidence. For the business person, the program is ideal for releasing tension and developing cardiovascular fitness. The self-defense skills learned through karate are invaluable if ever confronted with a dangerous situation that may involve you or a loved one. The class is a must for the single parent wishing to protect themselves and family. Karate skills can be applied in any situation, whereas a weapon may be taken and used against its owner.
PRE-KARATE/SAFETY 4-7 YEARS)
Through a variety of fun and creative activities, young children will develop coordination, strength and personal safety skills in a well-supervised setting. This program will give your child the lead she/he needs in developing memory and agility skills necessary to be successful in school and other sports.
Note: Age requirements may vary by park district. Please view our location page to view are requirements at your local park district.